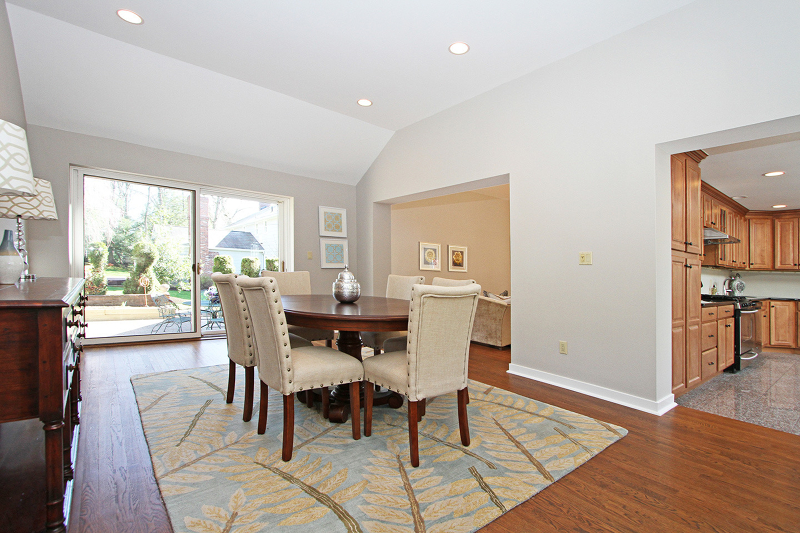 So you've finally decided to enter the new world of home ownership and buy your next home — congratulations!!  This is often an exciting, but also uncertain time for many home buyers, especially first time buyers.
What many people don't realize is that the process for buying and selling real estate is different everywhere. In Morris, Essex, and Union counties, offers are generally made with the buyers presenting a contract to the sellers, complete with purchase price, closing date, and contingencies.
If you're considering moving to the NJ suburbs, let this serve as a guide for tips as you search, as well as what to expect through each step of the process.
1. Before you start searching for your home, hire a Realtor!  She will be your greatest resource and advocate throughout the process.
2. Get yourself pre-qualified with a reputable mortgage broker before you start looking.  This service is free of charge and for your benefit when searching.  It will help you and your realtor know what you can afford, within your comfort zone.  Also, when you find your dream home, you will need to present a pre-approval letter with your offer.
3. Let your real estate agent know what you're looking for in your next home and what your price range is and let her help you narrow down the towns you should focus on.
4. Ask your real estate agent to send you automated updates either daily or weekly, with new listings that you might be interested in.  Although many people like searching online on their own, much of the information found on many popular real estate websites is outdated, or just plain false.  Your real estate agent can provide you with the most up to date, accurate information.  Once you see a few homes that you like, set up an appointment to see them with your agent.
5. Once you've gone searching for your next home with your agent and have seen the house that gives you "that feeling" get ready to make an offer.  Some people search for months to find their next home, while others are fortunate enough to find it on their first time out.
6. Work with your agent on making an offer.  Your broker will submit the following to the sellers: a signed contract with signed disclosures, a pre-approval letter, and initial good faith deposit (so remember to bring your checkbook!).
7. Your realtor will work with you and the seller's agent to negotiate the sales price.  Once you agree to the terms, your realtor will have you initial or sign any changes and send it back to the sellers for their signatures.
8.  The sellers sign the contract and return it to you, marking the beginning of attorney review.  Each party gets the contract to their respective attorneys immediately.
9. During attorney review the attorneys hash out the contract.  Either party (you or the sellers) can walk away from the contract for any reason whatsoever, with no repercussions.  For this reason, we try to get through attorney review as soon as possible, as we don't want someone coming in with another better offer during this time.  Also, generally the home inspection and appraisal do not take place until after Attorney review is completed.
10.  Once attorney review is over, that means that each side has agreed to the contract and you are officially Under Contract.  At this point, it is much harder to get out of the contract.
11. You should complete the home inspections, including a tank sweep (having a professional check to see if an abandoned oil tank is somewhere on the property), within a few days of being under contract.  Those dates are listed in the contract.  Home inspection issues are negotiated.
12. The bank sends out an appraiser to the home, and in the meantime you're getting them required paperwork for the mortgage commitment.
13. You should obtain your mortgage commitment by the date in the contract.
14. Once all contingencies have been met and everyone is in agreement and the certificate of occupancy is obtained, you're basically ready for closing.
15. You do a walk through generally the morning of your closing to make sure everything's in working order (heat, cooling, plumbing, etc.) and that whatever work you asked to be completed during the home inspection was actually completed.  Then you go to the closing and you've got yourself a new home!
This is just a basic guide.  Every deal is different, and when it comes to the attorney review process and the terms of the contract, you will need to work directly with your real estate attorney.
While purchasing your first home can be confusing and stressful at times, I help my clients through every step of this process and continually explain the significance of each step and what to expect next.  I strive to make the process fun and as easy as possible throughout.
If you're considering purchasing a home in Short Hills, Summit, Livingston, Madison or any of the surrounding areas, please do not hesitate to call or email me.  It would be my honor to work with you.